About us
Over 100 years ago, Cardoso Hotel set out to build a hospitality mission that would guide the actions of every one of our associates. Our principles and beliefs can be seen in how we treat our guests and in what we do to ensure their comfort and safety.
At Cardoso Hotel, we believe that with age comes poise, grace, experience, and patience. We take pride in the many years of our existence, the beautiful connections we have formed with our guests, and the experiences gained that continue to keep us at the top. We believe in celebrating our frequent guests, welcoming new ones, and treating everyone with kind consideration. We believe in fostering relationships and creating long-lasting experiences. So, whether you're staying with us, dining with us, working with us, or celebrating your milestones with us, you are bound to enjoy the warmth and personalized care that can only come from our many years of hospitality experience.
Our Location
We are situated in the heart of the Capital City of Mozambique, with sweeping views of Maputo Bay and the bustling city below from our unique cliff-top setting. Our hotel is the ideal place to explore the history, culture, and vibrancy of Mozambique's capital city. It also serves as a launch pad to head north where one can explore the various idyllic islands that lie just off the coast.
"Hotel Cardoso Maputo is the ideal base from which to do business, host a conference, explore Mozambique's colorful history or merely enjoy all the pleasures that come with a stay in Maputo."
- Mozambique Travel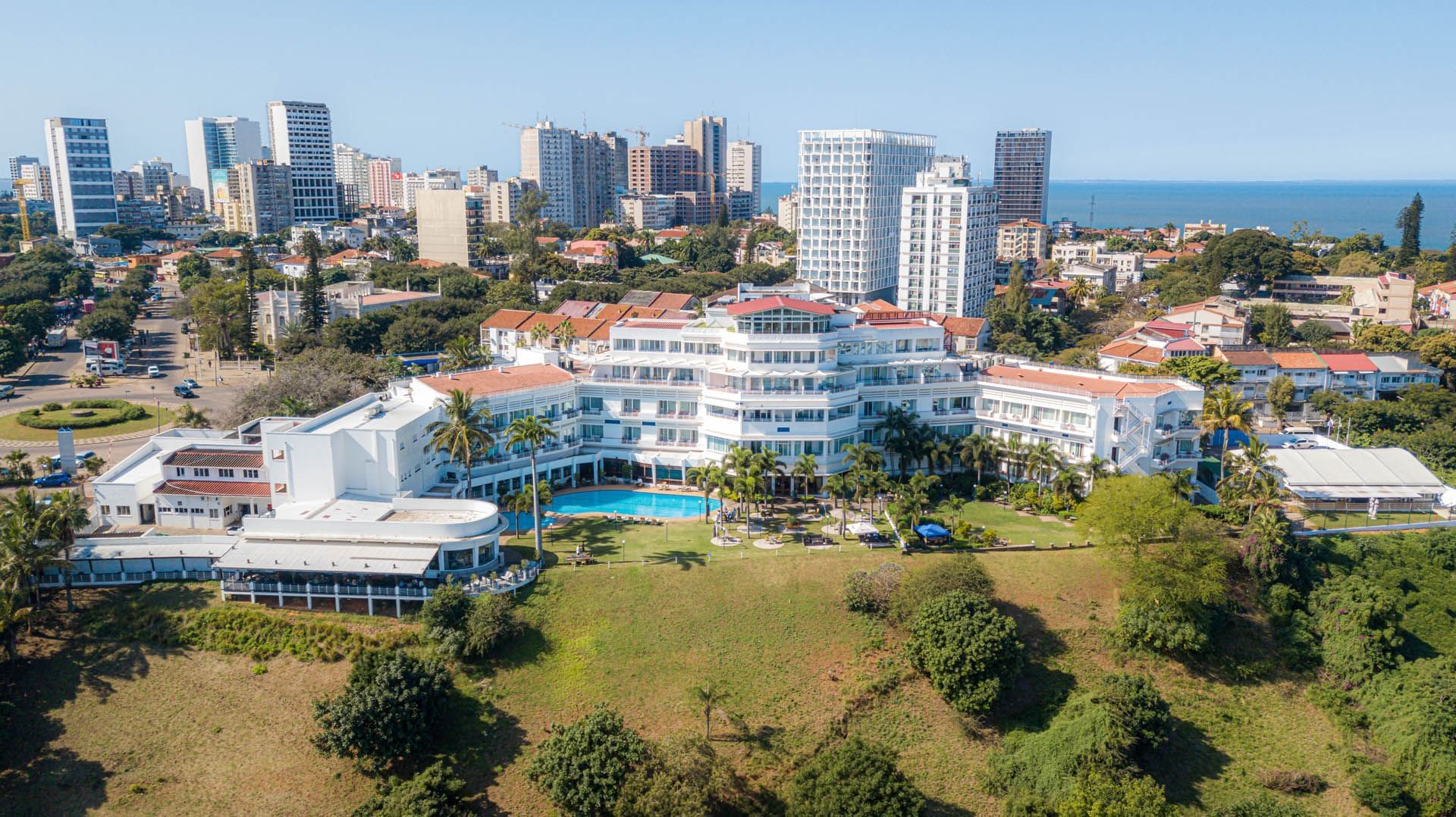 Our Facilities
Boasting 130 individually decorated rooms. Our guest rooms comprise Standard Rooms, Executive Suites, and Luxury Suites. Almost all the rooms have balconies with sea views and come with modern amenities expected of a deluxe international hotel, including flat-screen TVs, satellite channels, wireless internet, and telephones.
Some rooms look out over Maputo Bay, while others have exciting city views.
Our guests can expect freshly prepared dishes with a fusion of Portuguese, African, and Mediterranean culinary styles. The fabulous Fiamma Restaurant offers everything from a sumptuous Sunday buffet breakfast to an extensive a la carte menu. And guests can sip sundowners at the Bar Pôr do Sol or enjoy a coffee at Acacia; in the tranquil Parque do professors just adjacent the hotel.
We are the perfect venue for conferences in Mozambique. A 4-star hotel with a track record of successfully hosting hundreds of meetings and events.
Our Team
Cardoso Hotel Maputo
Our team comprises highly passionate professionals with many years of international work experience in the hospitality industry. From the General Manager to the Butler, one goal unifies us all – surpassing the expectations of our guests.